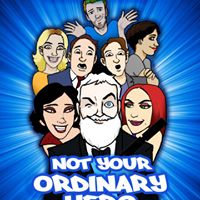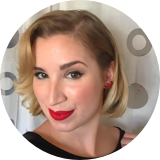 This year I once again returned to Shreveport, Lousiana to work on not one, but two short films to be submitted for The Louisiana Film Prize Competition. And happily both films made it into the top 20 and will be premiering there in October!
This post is going to be focused on  "Not Your Ordinary Hero" which was the brain child of filmmaker Christine Chen, who I have mentioned numerous times in posts as she is one of the directors I've most frequently had the pleasure of working for. Having worked with each other as much as we have makes for a wonderful working relationship since we know each others styles and what the expectations are.
Part of what was fun about this project was that compared from some of the previous shorts I've worked on with this team it was all fairly straight forward makeup and hair looks. It was normal people, doing normal things, in normal places. The focus was all about the story and enhancing characters without distracting. One of the funny things about being a makeup artist in film is that 75% of the time if my work is not noticed, then its at its best. And part of how this was achieved was by using products from Urban Decay Cosmetics, who were amazing and supported out film. I've loved the brand since my early makeup days, and this project solidified why I loved them. The colors were great, and stayed in place, and didn't cake up. And with the intense humidity of Louisiana that is saying a lot!
So for those going to Shreveport This early October, I hope you enjoy "No Ordinary Hero" and consider it for your vote. watch the video below for a little sneak peak 😀 ¡Viva La Film Prize!